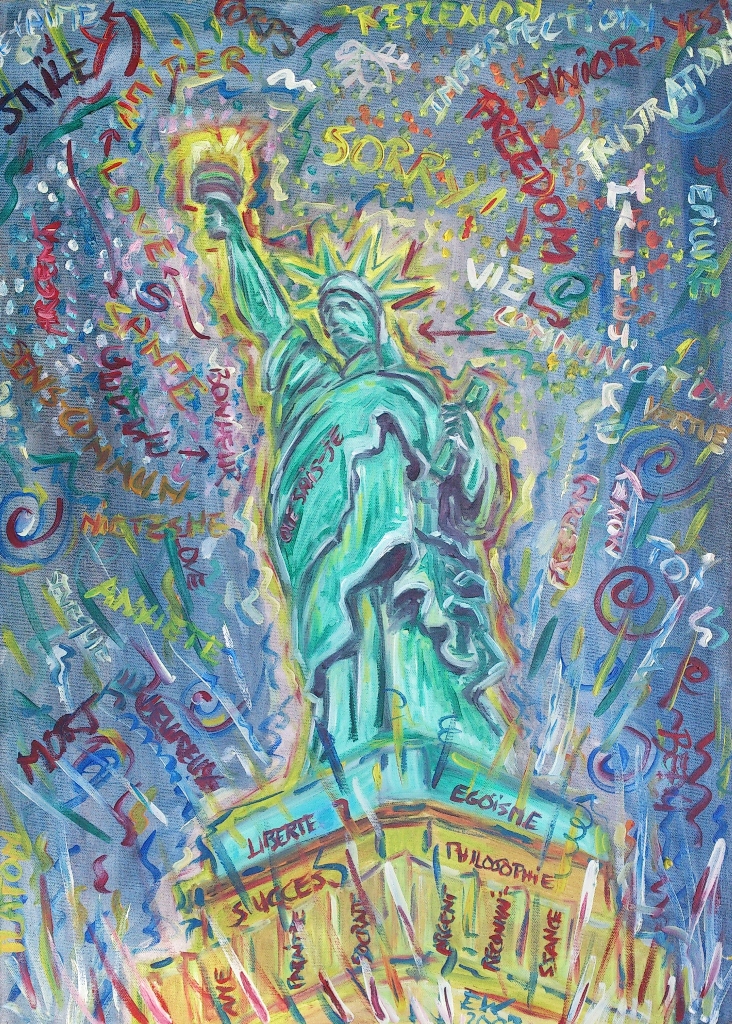 La Liberté 50x70cm
La Liberté is a painting I like. I painted it a long time ago and the process of creation was arduous. I remember that I drew the outlines perfectly and I was very satisfied with the results.
Yet, when I started painting, things went a little awry. At some point, the picture resembled more of a big patch of blue than anything else. I was disappointed with myself and angry that I ruined such a fine drawing. But defeat is in giving up and success comes with perseverance. I was unconvinced I could save the piece but I still went ahead and added more brush strokes. At some point, fully unsatisfied with my progress, I got angry.
I fiercely fought my way with colors and paint. I splashed oil here, threw dots and sent strokes flying wherever. All went blur in my head and I continued in this way for a while. Suddenly, I felt the picture didn't need more of my attacks. I knew it was over and I stepped away from the painting. Today, the picture remains as I left it many years ago, swirling with energy.